What is SEO?
SEO (search engine optimization) is defined by HubSpot as "expanding a company's visibility in the organic search results." It is a way to get your website to come up at the top of the page when someone makes a relevant query in a search engine like Google or Bing.
If you want people to visit your site, learn what you're about, and engage with you, it's important to get a place at the top of a results page.
Why? Well, with almost 2 billion websites live right now, your website is competing with every other site to show up on a search engine result page. Luckily, there are a few simple steps you can take to help boost your site rankings.
Let's start with a few key terms you'll probably run into when working with SEO.
Ranking
Where your site or page is listed after a search – if you are at the top of a Google search, your ranking is #1.
The higher your ranking on the list, the greater the visibility (think about how often you visit more than the first page of Google search results!)
SERP
A search engine result page is the entire page you see after making a search on a search engine.
Ranking higher on a SERP means greater visibility and more traffic.
Keyword
A specific word used in a search – these can be short such as "camping gear" or long-tail keywords such as "Best mattresses for people with indoor allergies."
HTML
The code behind your website
Search engines "see" your website by reading the HTML code
H1
The heading on your page – headings are ranked in order of importance and relevance to the content of the page (H1, H2, H3, etc.)
ALT Text
The HTML that search engines "see" on your images. Since a search engine can't "see" an image, an alt text will tell the search engine what the image is. When you load an image to your site, you will be given the option of tagging it with ALT text.
Inbound/Outbound Link
An inbound link is one that sends a user to other pages within your site, while an outbound link sends the user to another website.
More inbound links can increase authority. For blogs, it's good to have a mix of both inbound and outbound links.
Meta Description
A brief description of the content of a page that will be listed under the title on a SERP. This gives the reader a brief overview of what the page contains and what they should expect to find.
How to Use SEO
Now it might seem intimidating, but you can optimize your website without being a tech genius! Understanding how search-engines work makes the process much clearer.
Search engines use an algorithm to provide users with the most relevant information to their queries. The algorithm focuses on two factors- relevancy of the content and authority of the source.
Relevancy is based on what is written on the page. By finding keywords in the content, the search engine compares the relevancy of the content to the query.
The source is also taken into consideration; for engines like Google, the more popular the source, the more reliable it is (presumably).
Google is the most popular search engine in the world, holding 92.47% of the world market share, so optimizing your website for Google search is a good strategy.
So, what can you do right now to improve your ranking?
1. Create Relevant Content
Make sure the content pages on your website include relevant information that is clearly stated and helpful. Each page should contain keywords and meta descriptions to trigger search results and include inbound and outbound links to reliable sources to increase your authority.
2. Label Images
Use ALT text to label the images on your site. Although you and your viewers see your lovely images, unfortunately, search engines cannot. Including ALT text to give a description of the image can improve ranking.
3. Remember Local SEO
Remember to have your address and phone number available on your website. This will allow your site to be displayed as a local business, meaning your information will be shown when someone makes a relevant "near me" search.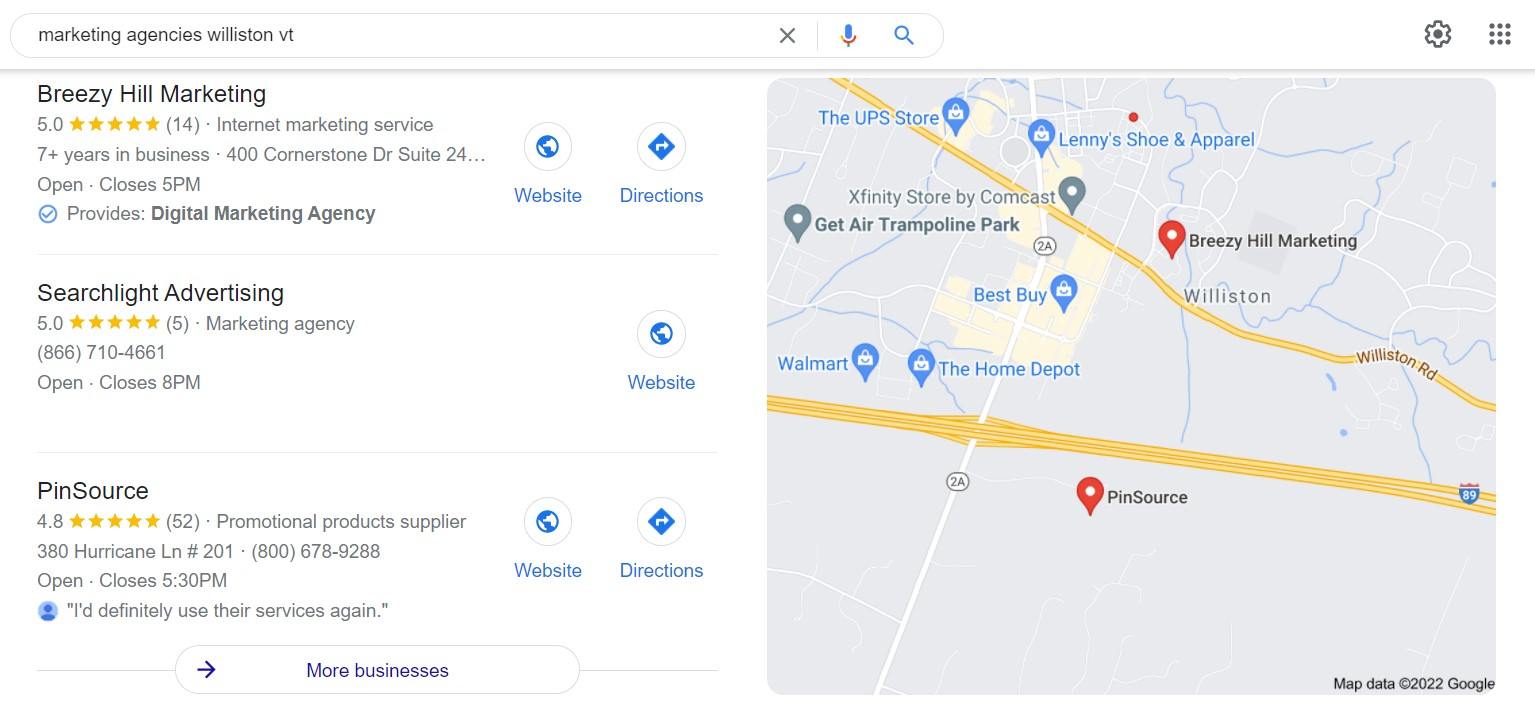 How to Measure
There are several SEO KPIs you can track. Tracking different KPIs can reveal a lot about the success and efficiency of your current SEO strategy.
Tools like Google Analytics makes tracking KPIs easy, giving you the chance to analyze your current results and adjust your strategy for greater success.
Here are some important KPIs to consider:
Organic Traffic
One of the most important – it tells you how many people are reaching your site using search engines like Google or Bing, compared to traffic from other sources like paid advertising or referrals from other sites.
Conversion
Any time a visitor takes a desired action on your site such as filling out a form or signing up for a newsletter.
Bounce Rate
The percentage of users who leave your site after viewing the landing page
The higher the bounce rate, the less time your visitors are staying on the page; consider choosing more specific keywords, refining content, and including more CTAs to reduce your bounce rate.
Average Session Duration
The average amount of time a user spends on your site
A session will usually end after 30 minutes of no activity
Page Load Time
The amount of time it takes for your website to load
Google factors load-time into rankings
Slow websites are often caused by large images, too many ads or pop-ups, and poorly-written HTML
Crawl Errors
When a search engine fails to reach a page on your site
A search engine "crawls" through all your pages and creates an index of the content to be displayed
There are two types of Google crawl errors:

Site errors – cannot crawl any of the site; often caused by server issues
URL errors – cannot crawl a specific page; often caused by internal links
We all use search engines to connect us to the best parts of the Internet, and knowing how to use search engines to bring visitors to your site is a huge advantage for your business. A few simple tricks can help boost your ranking and visibility.
You have important and valuable content available, so use SEO to make sure it's seen!
Thanks for stopping by,
Laura
Editor's Note: Originally published in November 2018, this article has been edited and updated for content in February 2022.