Your homepage should answer the questions: who you are, what you do, and what actions your visitors can take on your website
Your website's homepage creates a first impression for your visitors, as it's often the first page they will land on. You'll want to seamlessly convey your brand through every aspect of the page, from fonts to photos, to menu structures and calls-to-action.
Having a unique site (with good SEO!) will help your brand stand out, which can be quite difficult with the number of websites on the Internet.
Examples Of Homepages With Great Designs
This popular rental agency's homepage features a large image of one of the unique properties listed on their site, a large CTA to view home listings, and a simple menu at the top to guide viewers through the site. The simple design address the needs of the majority of its visitors while remaining uncluttered.
The rest of the homepage links to information that starts out broad and narrows into specific destinations. The content continuously loads when scrolling, which is great for a travel site since it shows other potential destinations for visitors.
The design is photo heavy and features white space for a clean and beautiful display.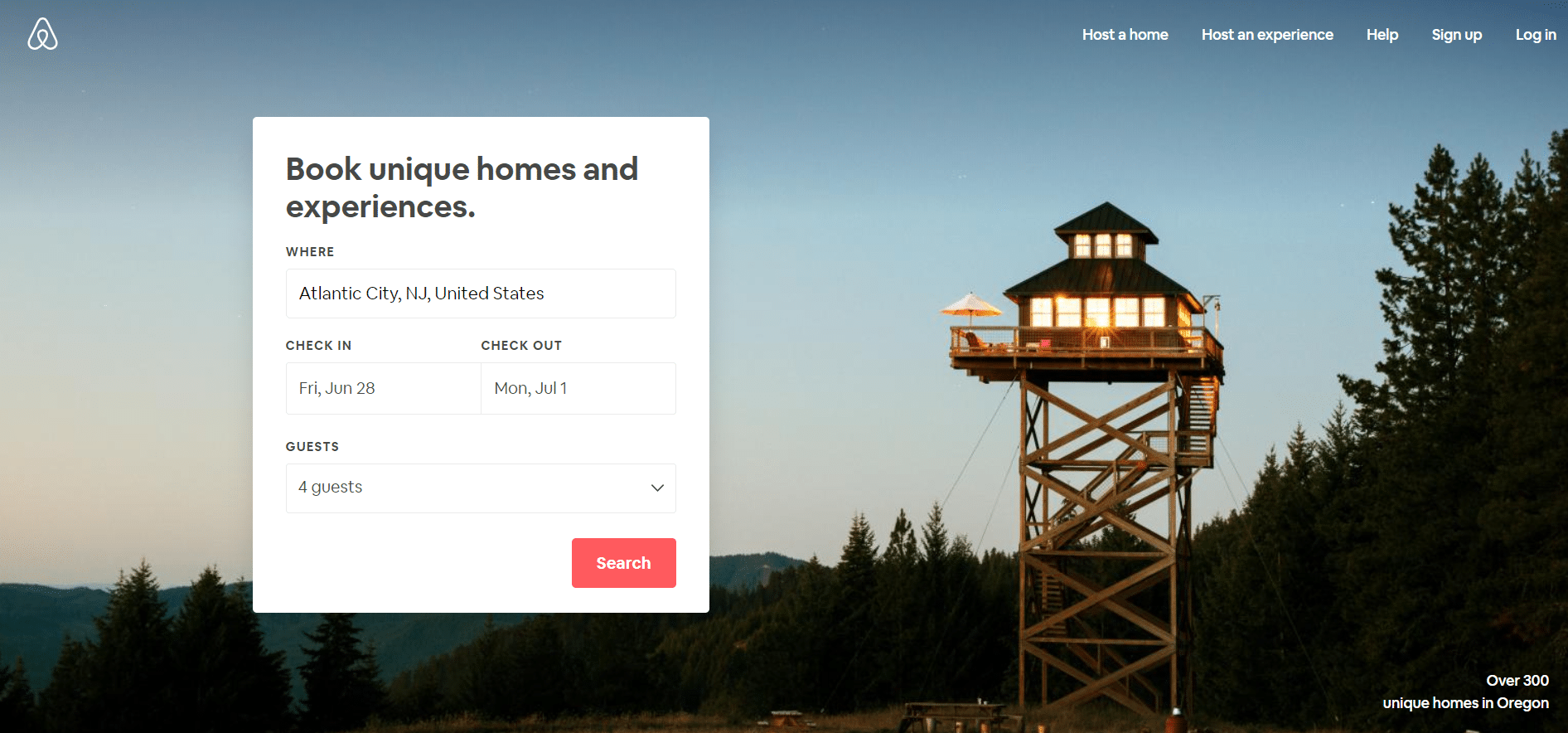 The Stowe, Vermont inn features rotating images to highlight classic Vermont scenery and the variety of activities available in Stowe.
There are two CTAs, 'Book Now' and 'Call Direct for Best Service & Availability' on the homepage. They are prominently displayed to encourage visitors to take an action on the website.
The rest of the page features the different activities at Sun & Ski, as well as other things to do in Stowe.
The website has a clean design with photos stretching across the width of the page to invite visitors in.
Slack is a messaging tool that is becoming increasingly popular to communicate in a professional setting. Their homepage utilizes a lot of white space, which makes the site appear streamlined. This is a great design technique, because businesses want their communication to be easy and effective.
'Imagine what you'll accomplish together' are the main words that draw a visitor's attention in. It is telling them up front that this is a collaborative communication tool.
Two CTAs are featured on the homepage that read 'Get Started.' This guides the viewer towards taking action on the site.
The rest of the page speaks to Slack's unique features that will help a visitor decide whether or not this is the right tool for them.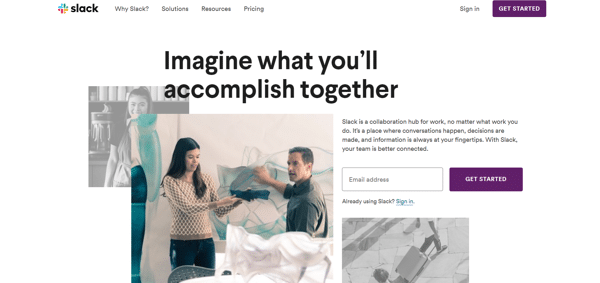 What Should You Include In Your Homepage?
A design that reflects your brand
CTAs to help guide the viewer to action
Copy and content that reflects your message
A comprehensive menu
A mobile-friendly version
Images that support your brand
SEO tools to help drive traffic
Basic answers to who you are, what you do, and what can be done on your website
A header and footer with contact information and/or social media information
Your business is unique; your homepage and the rest of your website design should reflect that. Showcase what makes you fun, professional, quirky, classic, or whatever makes your brand special!
Cheers,
Danielle